Segment your robust email list into targeted groups based on your business needs.
Strategically send out blog articles and newsletters to those who would most read it. You can even craft different emails and newsletters linking to the same blog article.
For example, if you're sending emails to your business suppliers, you'll likely want to make them different than emails you are sending to your active customers.
Example: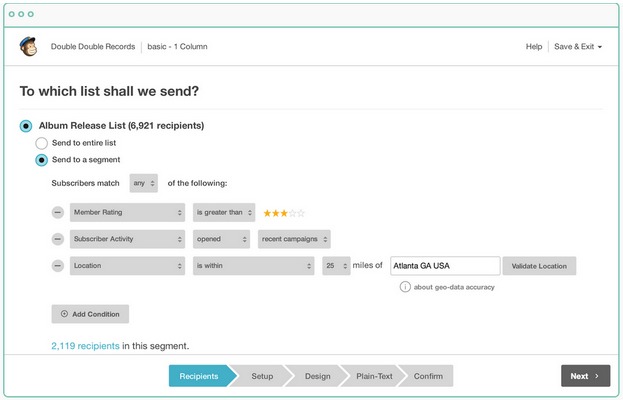 MailChimp enables you to segment your emails based on location, engagement and interests.




Tips for segmenting your email:
Use a CRM like MailChimp or Constant Contact to segment your email lists
Use other tools, like Wishpond Social Contact Database to segment email lists by contest participation, Facebook likes, and geographic location
Send different emails targeting your different email lists